Claude Piel Journalist Moderatorin Videos
17896/1226/
Home
News/Verschiedenes
Galerie
Impressum
Kontakt
International Journalist, and Moderator with Consultative Status to the United Nations.
Moderation, Key-Note and Storytelling in French, English, or German to Move Your Audience.

High-Quality Online Business TV

Your Topics. You as Guest.

The video shooting takes place at your office, and the camera crew comes to you

I am an international postgraduate freelance journalist, and work with professional cameramen and cutters. claudepiel.org was founded in Amsterdam, The Netherlands in 2008 by French and German postgraduates.

The company is based in Frankfurt, Germany.
Video-Interview with Dr. Johannes Pfaffenhuemer CEO of Water of Life in Austria in 2019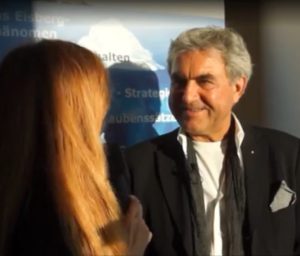 Sound Check at Frankfurter Presse Club 2019

The making of a photo shooting for bmwi8

During a video break for business Television

Moderation
VIP Business Communication Moderation